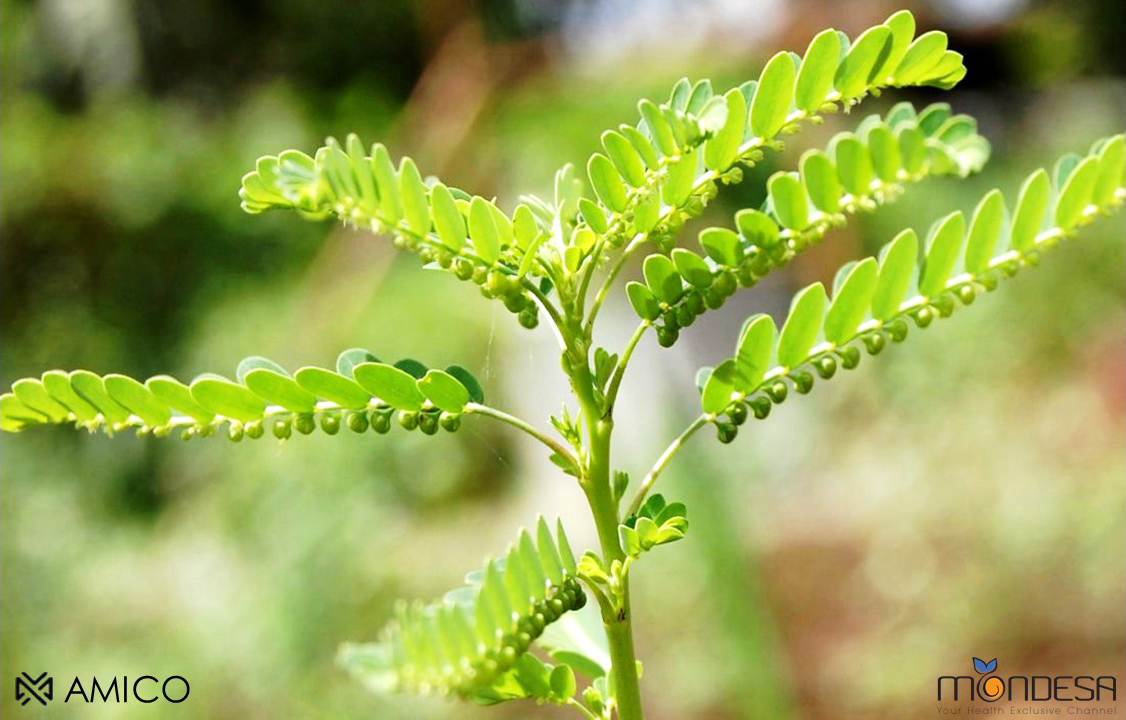 叶下珠 (Phyllanthus niuri)
是阿育吠陀、亚马逊、西班牙、与葡萄牙人用以 治疗慢性发烧、胃、脾、肝、肾、与泌尿生殖疾病的传统处方。
叶下珠 也被称为 'Chanca piedra' (西班牙语) 或 'Quebra-pedra' (葡萄牙语),具有 '解石剂' 的含义;有效化解 肾结石{Boin et al., 2010; Pucci et al., 2018} 及 胆结石 {Alok et al., 2013}。
叶下珠 保护肝脏免遭毒素破坏 {Manjrekar et al., 2008; Amin et al., 2012},清除肝脏脂肪与血管粥样硬化物质的堆积,因此减低 心脏病 与 胰岛素阻抗 (第二型糖尿病) 的风险 {Zarzour et al., 2017}。
肝源性糖尿病因素之外,叶下珠 能抑制过量的 α葡萄糖苷酶 (α-glucosidase) 及 α淀粉酶 (α-amylase) 因此对预防糖尿病 有直接的重要性 {Okoliet al., 2011}。
因着它保护胃黏膜免遭胃酸侵蚀,研究也发现 叶下珠精华 强化粘膜系统 预防溃疡、出血、水肿,及感染 {Mostofa et al., 2017}。
📌Follow Our Official Instagram @mondesaofficial
https://www.instagram.com/mondesaofficial/

Like us on Facebook: @mondesaofficial
Checkout our Website:
https://www.mondesa.com.my/
#colon
References
Cho, S.H., Kim, T.H., Lee, N.H., Son, H.S., Cho, I.J. and Ha, T.Y., 2005. Effects of Cassia tora fiber supplement on serum lipids in Korean diabetic patients. Journal of medicinal food, 8(3), pp.311-318.
Dong, X., Fu, J., Yin, X., Yang, C., Zhang, X., Wang, W., Du, X., Wang, Q. and Ni, J., 2017. Cassiae semen: a review of its phytochemistry and pharmacology. Molecular medicine reports, 16(3), pp.2331-2346.
Gao, Q., Huiqin, X.U. and Chen, J., 1993. Liver-protective and bowel-lubricating and defecation-promoting effects of crude and processed Semen Cassiae. Traditional Chinese Drug Research & Clinical Pharmacology, (03).
Grow, W.D.I., Home> Herbal Glossary> Chinese Herb List> Radix Rehmanniae.
Hao, Y.J., Sang, Y.L. and Zhao, Y.Q., 2001. The advancement of the studies on the seeds of Cassia obtusifolia. Chinese Tradit Herb Drugs, 32, pp.858-859.
Kim, D.H., Yoon, B.H., Kim, Y.W., Lee, S., Shin, B.Y., Jung, J.W., Kim, H.J., Lee, Y.S., Choi, J.S., Kim, S.Y. and Lee, K.T., 2007. The seed extract of Cassia obtusifolia ameliorates learning and memory impairments induced by scopolamine or transient cerebral hypoperfusion in mice. Journal of pharmacological sciences, 105(1), pp.82-93.
Li J.S., 2000. Chinese Medicine Identification. Shanghai Scientific and Technical Publishers. 1 (2).
Lui. D.Q., 2000. Chinese Herbal Medicine. Shanghai Scientific and Technical Publishers, 1 (6).
Zhang, W.D., Wang, Y., Wang, Q., Yang, W.J., Gu, Y., Wang, R., Song, X.M. and Wang, X.J., 2012. Quality evaluation of S emen C assiae (Cassia obtusifolia L.) by using ultra‐high performance liquid chromatography coupled with mass spectrometry. Journal of separation science, 35(16), pp.2054-2062.